Your smile affects your confidence level impacting your personal and professional lives. It helps you make a good impression and makes you feel better about how you look. Cosmetic dental procedures give patients options to dramatically improve your smile. Located in Covington, GA, Dr. Carrington and the staff at Smile Creations offer porcelain veneers to transform your smile. If you are considering altering your smile, our team can help you make an informed decision.
Porcelain veneers
Originally developed to temporarily enhance the smiles of actors and actresses, veneers are now available for everyone, not just for Hollywood. Made of porcelain, veneers are used to improve the appearance of a single tooth or an entire set for a smile makeover. Ultra thin shells about the thickness of a fingernail are adhered to the front of the teeth. Various cosmetic issues can be corrected. This includes:
Discolorations including tetracycline stains
Chipped teeth
Misaligned teeth
Crooked teeth
What you need to know about veneers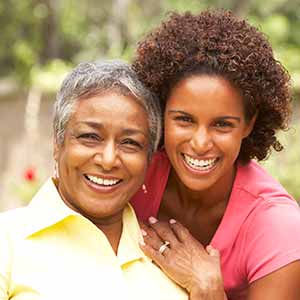 A consultation is required to examine your teeth, review your history, and discuss your dental options including the pros and cons of potential procedures. This helps you make the best decision for your personal needs. Key points about veneers include:
Veneers are custom-created for each patient.
The porcelain material looks, feels, and functions as durable, natural-looking
Veneers have multiple purposes in transforming the smile.
The process for customized porcelain veneers
During your consultation, Dr. Carrington will help determine the most appropriate treatment to enhance your smile. Dr. Carrington offers chairside resin veneers for a quick result as well as laboratory created porcelain veneers. Resin veneers provide a quick fix but porcelain veneers give patients more natural results. We strive to provide quality treatments for patient satisfaction.
In the veneer process, the teeth must first be prepped. This involves removing a small amount of surface enamel equaling the thickness of the veneer from the teeth. Porcelain veneers are ultra thin shells less than 1mm in thickness. The same amount is removed to ensure a smooth, flush result when the veneer is placed. Impressions of the teeth are taken. The teeth are color matched using a shading guide. If discolored or stained teeth are the target, the desired shade of whiteness is selected. Your dentist also makes notes regarding the color, size, and shape of the teeth.
Your information, dental impressions, and your dentist's notes are sent to a laboratory so your custom veneers can be fabricated. The information ensures your veneers will fit comfortably and will look natural. A wax-up is created first so you have a chance to see and approve the veneers. Once the veneers have been created, you will return to the dentist's office to have your veneers placed. Your teeth will be cleaned, polished, and etched with an acid etching gel. The gel creates a rough surface that allows the veneers to bond. The veneers are cemented to the front of the teeth. If there is any residual bonding material from the process, it is removed. You can leave the office with a beautiful, natural-looking smile.
Uses for veneers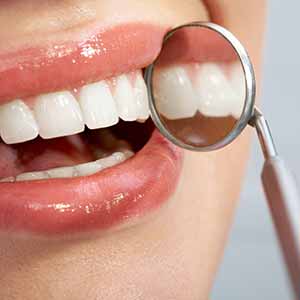 Veneers have multiple uses. They may be a first line of treatment for patients who are seeking options to transform their smiles or as an option after trying other procedures without getting the desired results. A single tooth or multiple teeth may be treated. Using the custom process, veneers are fabricated in the appropriate color, shape, and size. Once adhered, they immediately correct cosmetic imperfections to enhance the smile. Porcelain veneers are a solution for teeth that are discolored, stained, chipped, uneven, gapped, crooked, or misaligned.
Veneers are a popular cosmetic treatment with a number of benefits in enhancing the smile.
The porcelain shell is ultra thin, no thicker than a fingernail. Only a small amount of the tooth has to be prepared. This ensures the veneer lies flat with your natural tooth.
They can address and correct a number of cosmetic concerns.
The porcelain material is sturdy, durable, and long-lasting.
Veneers are custom-created using impressions of your teeth for a natural result.
Porcelain veneers effectively disguise dental imperfections. If you are ready to transform your smile, contact Smile Creations in Covington, GA to learn more about your cosmetic dentistry options. To schedule an appointment, call (770) 786-2754 .