At Smile Creations, Dr. Venitress Carrington and her team of professionals in Covington, GA are committed to providing affordable dental services. With a variety of treatments readily available, patients can get the care they need under one roof. One service available is oral surgery. When patients require the extraction of a tooth, or several teeth, they can do so right in the office without needing to be referred to an oral surgery specialist.
What is oral surgery?
Oral surgery is any surgical procedure in the mouth. Dr. Venitress Carrington uses oral surgery in a variety of situations, though it is most often used for tooth extraction.
What is an extraction?
There are times when a dentist may recommend extracting a natural tooth. Extraction is more common than patients may realize. Situations in which a patient may require a tooth to be removed via simple extraction or oral surgery include:
Teeth are being removed in preparation of starting orthodontic work
Teeth are removed because they are impacted, typically wisdom teeth
Wisdom teeth (third molars) are extracted because they are putting the smile's health at risk
Teeth that have large cavities may be extracted if they are beyond repair
Preparations for the placement of full dentures
What type of extraction is necessary?
There are two types of extraction including simple extraction and surgical extraction. Simple extraction is for a tooth that has emerged through the gum line and is accessible to the dentist. Dr. Venitress Carrington uses sedation and anesthesia to make the patient comfortable, and then wedges the tooth out of the bone using a special extraction instrument. For teeth that are under the gum line and have not yet erupted, patients will require oral surgery extraction. This is a little more invasive and requires the dentist to cut into the gum tissue to access the tooth underneath. Patients can expect some recovery time needed and to have sutures in place following their procedure. When patients take great care in following their dentist's instructions for post-operative care, they will be able to greatly reduce their risk of infection or complications following the procedure.
Oral surgery preparations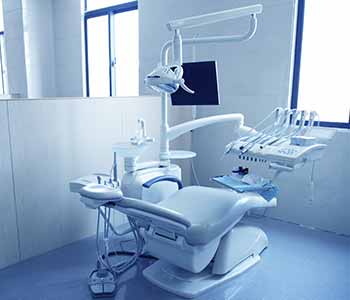 Patients should never be worried about undergoing oral surgery with Dr. Venitress Carrington. She prides herself in ensuring that patients are comfortable before, during, and after their surgical procedure. She discusses with patients what they can expect before they undergo their oral surgery. She provides proper anesthetics and sedation so that patients are completely comfortable during their treatment. An evaluation is also needed beforehand so she can prepare for the surgery, and this may include x-rays if patients are not undergoing simple extractions.
What types of sedation may be employed during my oral surgery?
A common question asked by patients is what method of sedation may be used. We determine the best type of sedation based on the procedure being performed and the level of anxiety that the patient experiences regarding dental treatments. Dr. Venitress Carrington evaluates patients and asks them about their dental anxieties. She then decides whether the patient would be better suited for nitrous oxide sedation (often referred to as laughing gas) or oral conscious sedation. Nitrous oxide sedation is the use of a gas administered through the nose to provide almost instant relaxation, though patients are awake and aware throughout their procedure. We monitor administration to ensure patients are getting enough to be comfortable. Additionally, we offer oral conscious sedation, which is a prescription medication taken orally before the appointment to relax patients and reduce the intensity of external stimuli. This method often lasts several hours versus minutes with nitrous oxide.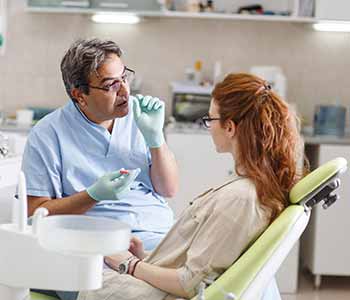 Ready to discuss oral surgery with an affordable dental practice?
Contact Covington, GA area dentist, Dr. Venitress Carrington, to talk about the benefits of tooth extraction as needed. Her practice is conveniently located at 3218 Mill Street NE, and can be reached for an appointment at (770) 786-2754 . At Smile Creations, let us make your smile beautiful and healthy with general, restorative, and cosmetic dentistry solutions.