SMILE CREATIONS
Rating: 5


Review By Hyacinth F.
From my very first visit to this office, I was made to feel welcome. Dr. Carrington is always professional, always thorough, and her Receptionist and dental assistants are truly amazing. I am very satisfied with this office and will not go to any other. Thanks to everyone. You guys are the best.
There are several factors to a beautiful smile. If your teeth are not the reflection that you wish to portray, you can change their appearance with porcelain veneers.
Dr. Carrington offers chairside resin veneers, but prefers the outcome of porcelain veneers made in a dental lab. For cosmetic dentistry to be successful, we want to achieve the most natural appearance in a manner that will have the longest lasting results, and this is most possible with indirect veneers.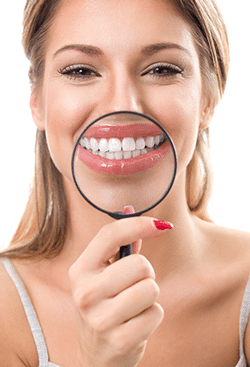 What are porcelain veneers?
Porcelain veneers are cosmetic jackets that are shaped, sized, and shaded to the precise specifications necessary to enhance a tooth or several teeth. Made to high standards, veneers are ultra-thin in order to prevent a bulky appearance. The minimal thickness of veneers, in combination with slight structural reduction, also enables the final result to appear as translucent as natural enamel.
Porcelain veneers are an excellent solution for goals such as:
Perfecting the shape of a tooth or teeth
Disguising the appearance of a crooked tooth
Closing unwanted spaces between teeth
Covering chips and cracks
Achieving an even smile line
Giving the smile a more refined appearance
Dr. Carrington understands that it takes time and effort to achieve excellence in cosmetic dentistry. Because veneers are permanent fixtures in the smile, it is crucial that they be made to reflect the exact characteristics you desire.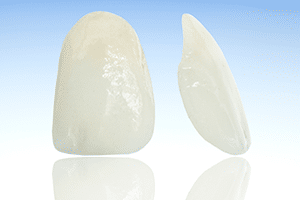 The treatment process begins with a consultation in which Dr. Carrington gains insight into your desired outcome. During this visit, data will be gathered for use in a study model. From the initial information, a wax-up is made in the dental lab. This takes one to two weeks. Your review of this wax-up will either confirm your total satisfaction, or will alert you to additional specification you may want. At this time, we can request changes to any aspect of your veneers. When you are satisfied with the appearance of the proposed work, your final restorations will be made in the lab. After about ten days, they will be ready for bonding.
Is it time to create a beautiful smile? Call Smile Creations to learn more about porcelain veneers.