SMILE CREATIONS
Rating: 5


Review By Denniece B.
I was very nervous about my visit being that I am not consistent with my oral care. The staff helped ease my anxiety and made the visit much more rewarding. Morgan is very friendly and patient during her initial exam and cleaning. Learn some things about my oral habits that I never even considered. Looking forward to my next visit with Dr. Carrington and her staff.
Periodontic care is the focused preventive or restorative treatment of gum disease. This inflammatory condition in the mouth can occur with little to no visible consequence – for a time. Because the signs of gingivitis, the early stage of gum disease, are so subtle, many people do not seek the care they need until the condition has reached an advanced stage. Dr. Carrington encourages patients to have routine exams and cleanings every six months. A proactive approach to periodontic care can help you avoid discomfort, embarrassment, and tooth loss.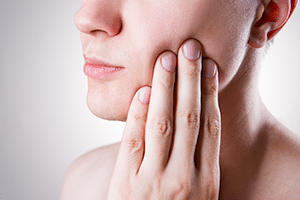 Gum disease is the result of oral bacteria. Thousands of tiny microbes live in the plaque and tartar that form around teeth. The sticky biofilm of plaque is an inviting environment for bacteria, which deposit acidic byproduct on enamel and gum tissue. Because plaque is invisible, it can be difficult to keep the biofilm from affecting oral health. For this reason, it is important to see your hygienist as recommended. Over time, plaque allows bacteria to weaken gum tissue. When pockets are created around teeth, bacteria move inward, affecting the periodontal tissues and bone.
Our preference is to help you avoid gum disease altogether. Proactive care may include routine cleanings and the conservative treatment of periodontal pockets. At Smile Creations, gum therapy is designed around the extent of inflammation and the severity of infection. This may require that we reduce periodontal pockets with a deep cleaning, and that we destroy disease-causing bacteria with antibiotics. The methods that are selected are intended to achieve the best possible outcome without a surgical gum procedure.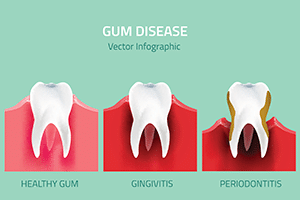 In addition to treating gum disease, Dr. Carrington and our staff assist patients in maintaining healthy teeth and gums for life. Gum disease is a preventable condition, and also one that can be managed if it does occur. Working together, we can lay out a plan for professional care and home hygiene that will achieve optimal oral health and wellness.
There are several reasons to see your dentist for gum treatment. To schedule a visit with Dr. Carrington in our Covington practice, call 770.786.2754.