Have you or has someone you know put off visits to the dentist due to anxiety? Avoiding the dentist negatively impacts a patient's oral health. Dental anxieties are common. For some patients, the fear can lead to avoiding the dentist altogether. Other patients stress and sweat through their appointments. Regardless of the severity of anxiety, qualified patients can find relief knowing sedation is available during dental treatment. Sedation dentistry enables patients to maintain their oral health safely and without stress. Dr. Venitress Bryant Carrington and the staff at Smile Creations in Covington, GA want to make your visit a positive one.
At Smile Creations, we strive to provide compassionate, gentle dental care. Patients receive top of the line dental treatments with little pain. Our team members take the time to be gentle, considerate, and respectful of our patients' needs. We want our patients to be comfortable coming to the office. Our practice provides high quality, personalized care. For those patients who continue to feel uneasy at the dentist, we offer sedation dentistry to help calm the nerves. Dr. Carrington utilizes minimal anxiolysis sedation.
Uses of sedation
For patients with strong fears or anxieties, sedative medication may help them relax during dental treatments. The point is to keep the patient calm and at ease. Although sedation dentistry is typically for patients with a fear of the dentist, it can be used for the following needs:
Young patients who may be unable to sit still in the chair
Individuals with a low pain tolerance or a fear of needles
Patients who have very sensitive teeth
Patients who need significant dental work as sedation may help them sit still for a long period of time
Individuals who have a strong gag reflex
Dr. Carrington offers minimal anxiolysis sedation. For many patients, nitrous oxide or laughing gas is enough to take the edge off. Nitrous oxide is a colorless, odorless gas to relax patients. The medication takes effect immediately and is controlled by our dental team throughout the procedure. The patient remains awake and can communicate throughout the treatment. When the procedure is over, the sedative is stopped and 100% oxygen is given to help remove the nitrous oxide from the lungs. Once stopped, the effects leave the body quickly. The patient can resume normal activity following the dental appointment.
While we want everyone to feel comfortable visiting the office, those with higher levels of anxiety may benefit from oral sedation. With oral conscious sedation, the patient swallows an oral medication as prescribed by the dentist. The medication takes about an hour to be effective and is taken prior to the dental appointment. Once the medication takes effect, the patient will be relaxed, calm, and drowsy but awake during the procedure. The effects of the medication usually take a few hours to wear off meaning you will need someone to transport you to and from your appointment.
Benefits of oral conscious sedation include the following:
Patients are calm and relaxed so their fears are diminished.
The medication leaves patients conscious so they are able to communicate with the dentist.
Patients usually have no recollection of the dental procedures. This helps ease their anxieties for future dental appointments.
A safe, pain-free option for dental procedures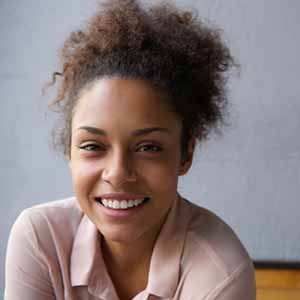 At Smile Creations, we want our patients to feel comfortable and confident in their oral health and during their dental visits. We utilize state-of-the-art facilities and materials to provide patients with top dental care. Each type of sedation provides a different level of relaxation. The most appropriate method is selected based on individual patient needs. The goal is the to provide a calm experience and environment in which patients can relax while protecting the health and beauty of their smiles.
Regardless of the type used, sedation dentistry is safe in the hands of our experienced dental team. There are few risks involved. Our experienced team reviews your medical history. The proper sedation dosage is administered based upon your individual needs, including your health and age.
Don't let your fears or anxieties stand in the way of a healthy mouth. Ease your mind with sedation dentistry. Make an appointment today with Dr. Carrington and Smile Creations where your smile is created beautifully. Call (770) 786-2754.