Imperfections in the smile can have a negative effect on your overall appearance. Dr. Venitress Carrington is a dentist at Smile Creations in Covington, GA who provides a variety of treatment options for patients to consider. If imperfections are causing you to smile less or avoid others in social situations, it may be time to think about cosmetic dentistry solutions, including porcelain veneers. Our practice offers quality lab-fabricated restorations that are beautiful, natural-looking, and long-lasting!
Porcelain veneers explained
Dr. Venitress Carrington describes porcelain veneers as ceramic restorations that are made like facings. They are bonded onto the front of teeth to create a custom appearance while ensuring a natural look. They can cover a variety of issues including teeth that are:
Gapped
Misaligned
Permanently stained
Unusually shaped
Fractured/chipped
Our lab fabricated porcelain veneers are created in just a few weeks and provide optimum results. In fact, what sets us apart from other cosmetic dentists in the area is that we provide wax-ups of our porcelain veneers to ensure patient satisfaction. While it is an extra step in the process, it saves time, money, and appointments for our patients!
How are porcelain veneers made?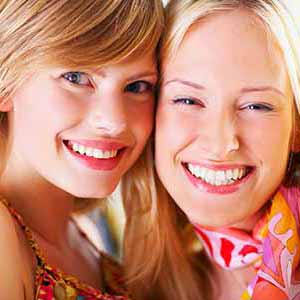 While we do offer some same-day resin veneers that are done right in the dental office, we highly recommend patients consider lab-fabricated porcelain veneers for the long-term. These restorations start with a consultation appointment. Our dentist will evaluate the smile, determine if porcelain veneers are the best solution, and gather study models. She will spend time with the patient to ensure they have appropriate expectations for the results from this treatment. Once patients decide to move forward with porcelain veneers, they can request a wax-up. This is done in the lab and can take a week or two but allows patients to review their porcelain veneers and see what the finished product will look like. Preparations are made, during which the teeth are prepared, and the final restorations are ordered from our lab. Within two weeks, the veneers are returned to the dental office and patients come in for their placement. This is a simple appointment during which the veneers are bonded to the teeth. When patients leave the office on this day, they will have a brand-new smile to show off to the world!
Why are porcelain veneers popular?
Porcelain veneers are a popular option with our patients for many reasons. While it does take some time from start to finish to have them completed, they last a long time and provide that natural appearance patients desire. Our team will help patients through the process every step of the way to ensure we meet your expectations, even exceed them! Porcelain veneers are easy to care for, and very affordable for patients faced with imperfections of the smile.
How to care for porcelain veneers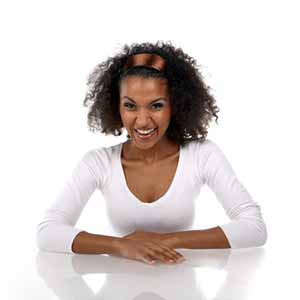 As with any dental restoration, it is important to take great care of the smile to ensure the longevity of the veneers. Dr. Venitress Carrington and her staff take time to educate patients on how they can keep their veneers looking great. This includes regular brushing, flossing, and appointments at the dental office to monitor oral health. Cavities and periodontal disease can still form in the smile while veneers are in place, so routine visits are essential to keep these problems at bay. Patients will be able to enjoy their porcelain veneers for a decade or longer if they monitor their oral health and follow the basic self-care instructions. Additionally, patients with conditions such as bruxism will want to ask about the use of a mouth guard or night guard. This is because clenching and grinding of the teeth can not only wear down natural tooth enamel and cause breakage to the other teeth, but it can break veneers.
Schedule an appointment with Smile Creations!
Dr. Venitress Carrington and her team of professionals want to assist in helping you create your smile beautifully! Contact her practice by calling (770) 786-2754 and connecting with the front office to make your appointment. The office is conveniently located in Covington, GA at 3218 Mill Street NE, and is always accepting new patients!